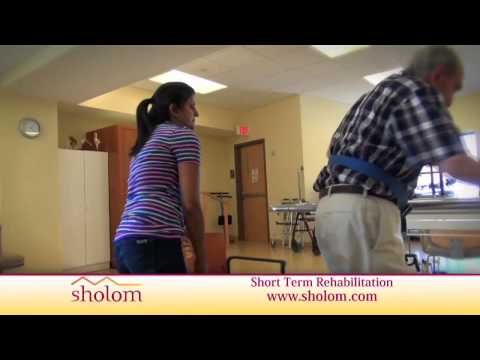 Choose from our locations:
Shaller Family Sholom East Campus
740 Kay Avenue
St. Paul, MN 55102
(651) 328-2000
Ackerberg Family Sholom West Campus
3620 Phillips Parkway
St. Louis Park, MN 55426
(952) 935-6311
Short Term Care
Specialized short term care for many of Sholom's clients lasts fewer than 30 days.
Our comprehensive services are resident-driven, flexible and individualized to promote independence, choice and dignity. We strive to honor the lives of our residents and respect them as individuals.
Sholom's short term rehabilitation program is designed to offer specialized services and therapies for persons recovering from surgery or other acute illness and require additional rehab nursing care before they return home.
Download the St. Paul Short Term Rehab brochure

Download the St. Louis Park Liefschultz Short Term Rehab brochure
My mom was in your facility a year ago and I found it to be an extraordinary experience. Absolutely everything was perfect. The staff was exceptional and the facility absolutely superb.
- Kathryn E