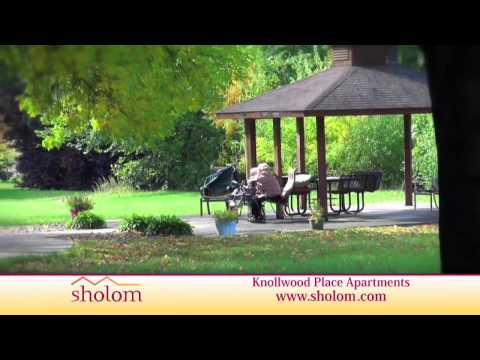 Knollwood Place offers 153 beautifully appointed one- and two-bedroom apartment homes.
Market-Rate Senior Housing
Knollwood Place Apartments offer a wide selection of apartment homes designed with you in mind!
Situated close to shopping, banking and recreational activities, Knollwood Place offers a distinct "neighborhood" feel. There's always something to do or someone to visit with at "KPA."
In addition to beautifully appointed apartment homes, Sholom's comprehensive optional services provide assistance and support to KPA residents, so you can continue living in the home of your choice.
To the dear, caring people at Sholom that treated me with such TLC during my rehabilitation stay. I want to thank you all so much, I surely appreciated it. If I ever need care again, I'll know where to go.
- The Family of Donald C.