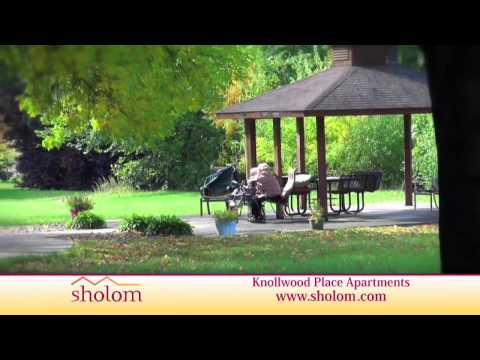 Knollwood Place offers 153 beautifully appointed one- and two-bedroom apartment homes.
Market-Rate Senior Housing
Knollwood Place Apartments offer a wide selection of apartment homes designed with you in mind!
Situated close to shopping, banking and recreational activities, Knollwood Place offers a distinct "neighborhood" feel. There's always something to do or someone to visit with at "KPA."
In addition to beautifully appointed apartment homes, Sholom's comprehensive optional services provide assistance and support to KPA residents, so you can continue living in the home of your choice.
We will never forget the warmth, love and attention given to our mother…from Knollwood to Roitenberg to Sholom Home West. Our mother passed – she was taken from us in peace and dignity, aided by the wonderful Sholom Hospice (hyperlink to Hospice page) people!! Thank you – G-d Bless!
- Dolores S