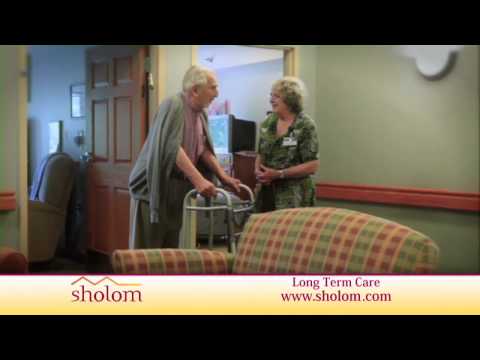 Choose from 2 convenient locations:
Joe and Blanche Numero Sholom Home West
3620 Phillips Parkway, St. Louis Park, MN 55426
Phone: (952) 939-1569
Shirley Chapman Sholom Home East
740 Kay Avenue, St. Paul, MN 55102
Phone: (651) 328-2000
Long Term Care
Sholom offers specialized long term care services.
Sholom provides a complex array of long-term medical and rehabilitative therapies to stabilize and improve health, wellness, and quality of life for seniors with health challenges. Seniors needing physical assistance with mobility, daily living, and social activities are also considered for skilled nursing facilities.
Our comprehensive services are resident driven, flexible and individualized to promote independence, choice and dignity. We strive to honor the lives of our residents and respect them as individuals.
By now I'm sure you know that my Mom (or as some of the staff called her, "Root Beer Fritzie") died on Sunday night. The staff was wonderful and helped her pass comfortably and without pain. We were all there to hold her hand until her last breath and then some. I woke up this morning with a pit in my stomach because I had an awful feeling that something was not right with her obituary which appeared in this morning's Minneapolis paper. Sure enough, my fears were confirmed when I saw that one of the most important sentences was not there. I had done a few rough drafts and somehow while I was editing the final draft, this was omitted: "The family profoundly thanks and appreciates the tender care provided by Sholom Home West Staff for the past 8 years." Please let everyone know how sorry I am about my mistake. I was able to get it corrected for the Star Tribune on-line version, Hodroff on-line, the Duluth paper, and the Jewish World, and tomorrow there will be a small notice in the paper with the addition. There are not enough words to say thank you for the loving and attentive care our mother received. She made it to age 98+ because of everyone at Sholom. We will stay in touch.
- C Family