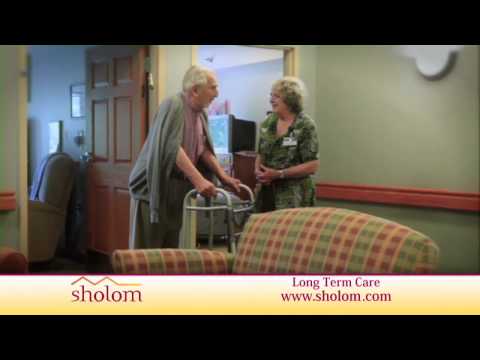 Choose from 2 convenient locations:
Joe and Blanche Numero Sholom Home West
3620 Phillips Parkway, St. Louis Park, MN 55426
Phone: (952) 939-1569
Shirley Chapman Sholom Home East
740 Kay Avenue, St. Paul, MN 55102
Phone: (651) 328-2000
Long Term Care
Sholom offers specialized long term care services.
Sholom provides a complex array of long-term medical and rehabilitative therapies to stabilize and improve health, wellness, and quality of life for seniors with health challenges. Seniors needing physical assistance with mobility, daily living, and social activities are also considered for skilled nursing facilities.
Our comprehensive services are resident driven, flexible and individualized to promote independence, choice and dignity. We strive to honor the lives of our residents and respect them as individuals.
To everyone at Sholom Home East who made our dad's final weeks as peaceful and comfortable as could be. His care was excellent. Thank you all so much.
- Dick and Jim H