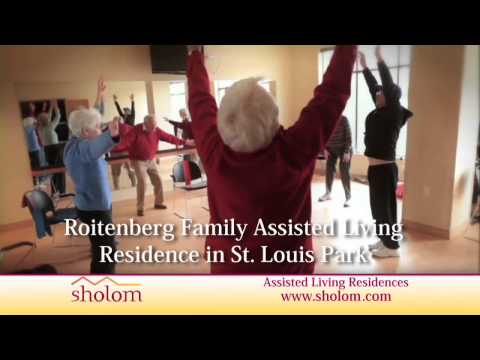 Choose from 2 convenient locations:
Bentson Family Assisted Living Residence
730 Kay Avenue
St. Paul, MN 55102
651-328-2023
Roitenberg Assisted Living Residence
3610 Phillips Parkway
St. Louis Park, MN 55426
952-908-1776
Assisted Living
Our Assisted Living Residences feature warm, timeless décor in a neighborhood setting on our beautiful campuses.
Live life in your own unique way at the Bentson Family Assisted Living Residence in St. Paul or Roitenberg Assisted Living Residence in St. Louis Park. Our apartment living community provides both the privacy and peace of mind you deserve.
We offer delicious meals and snacks, housekeeping, personal linen and laundry services, assistance with social services, a wellness office and programs, chaplaincy services and a host of social activities, cultural events and educational opportunities.
NEW! Check out our Enhanced Assisted Living at Roitenberg Assisted Living Residence for when a resident requires higher physical and medical care needs than are offered in traditional assisted living, emphasizing personal dignity, independence, privacy, and freedom of choice.
Just wanted to drop you a note, and, again thank you for everything you & your staff do for my mom. Nothing you guys do ever goes un-noticed. When a person lives to be old, like my mom, many challenges occur, almost daily, and that's just the way things seem to go. It's not easy on you guys, and, also on us. But, we're grateful that God has granted her many years, and along with my family, we just try & smother her with love and attention each & everyday, just like you guys. Anyway, in a world where many times people only hear complaints, I just want to be the opposite, and tell you how grateful we are to everyone at The Sholom Home. Wishing you & your family a wonderful, safe Holiday Weekend.
- Elliot